So far, Ant-Man and the Wasp: Quantumania is getting lukewarm reviews, despite its expansion of the overall MCU mythos. But, are the criticisms really warranted? Even though there are some seams showing in the storytelling, there's a lot to like in the most recent entry in the Ant-Man saga. In the newest Casual Comics Cast, we're discussing what we liked, what we wished had been a little different, and where we rank this entry in the MCU.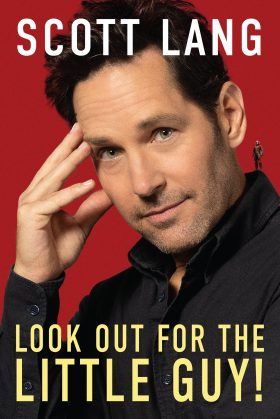 Plus, 2022 saw an amazing four-issue limited series by hot comic writer Al Ewing (The Immortal Hulk) and brilliant artist Tom Reilly.
In tribute to the pint-sized Avenger's 60th anniversary, the duo created a centuries-spanning overview of all the heroes who have carry (and who will someday hold) the mantle of "Ant-Man". Listed in for our recap and review of this series, suited perfectly for casual comics fans.
Join us on Spotify below – or wherever fine podcasts are streamed. If we're not streaming on your favorite platform, let us know in the comments. And, I've recently been reminded by my new social media manager that I should really be encouraging everyone to subscribe and rate our podcast. We love our fans and keep hoping to find new ones who just want to learn a little more about the crazy world of comics.