With the premiere of Doctor Strange in the Multiverse of Madness rapidly approaching, we thought it was high-time to take a deep breath and reflect on the Marvel Multiverse – what is it, what's led up to this point, and where might it be going?
On our latest podcast, we're discussing –
Marvel's What If… – A quick series overview, including which episodes are a great entry point into the series for those who have never seen it and which episodes are the absolute essentials if you're going to see Doctor Strange in the Multiverse of Madness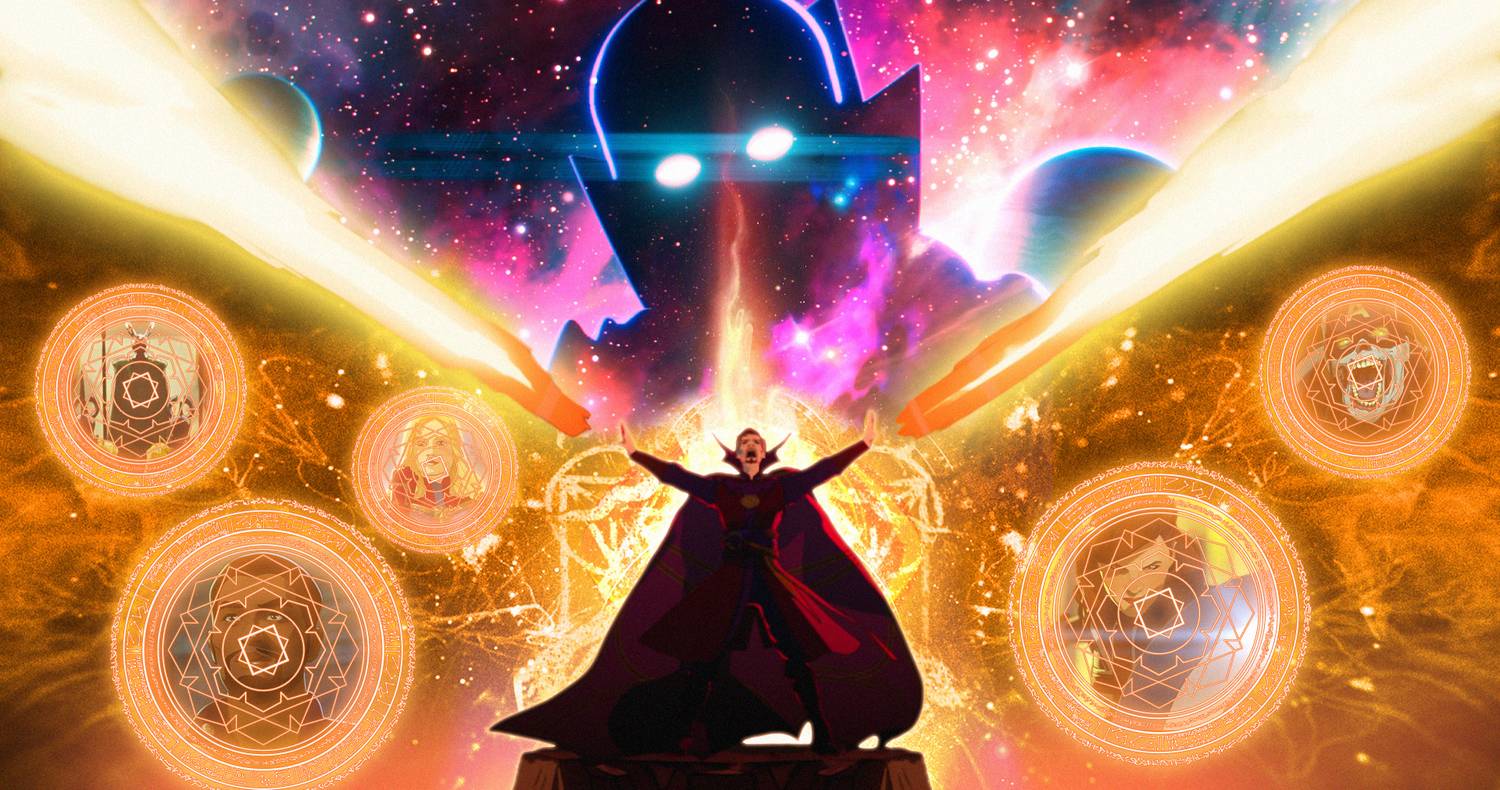 Most Important Variants in the Multiverse
By now, even Casual Marvel fans have heard of the main universe in Marvel continuity – Earth 616. But, what are the other variants that the MCU has explored already – both in television and film? And which are the ones that are key to the future of the MCU? Marvel Zombies – check!
House of M – An in-depth (grab a beverage and sit back to relax, it's like 25 minutes) review and recap of the seminal comics event from Marvel. This Scarlet Witch centric mini-series takes place on Earth-58163 (see what we mean about the "most important variants in the multiverse"). The series from Brian Michael Bendis, originally published in 2005 introduces a multitude of storylines that will definitely influence not only the Doctor Strange film, but also Wanda's overall arc and key role in the next Phase of the MCU. You're going to want to know the basics of House of M and Earth-58163 to get the maximum / Maximoff from these movies!
So, settle in and join us as we dive into MARVEL'S MULTIVERSE!