It's the night I've been waiting for, seemingly forever. Moon Knight debuts on Disney+ today, and we're talking about Moon Knight through the decades in comics. Who is Moon Knight, what are his origins, powers, and secrets? We discuss all of this and more on the latest Casual Comics Cast.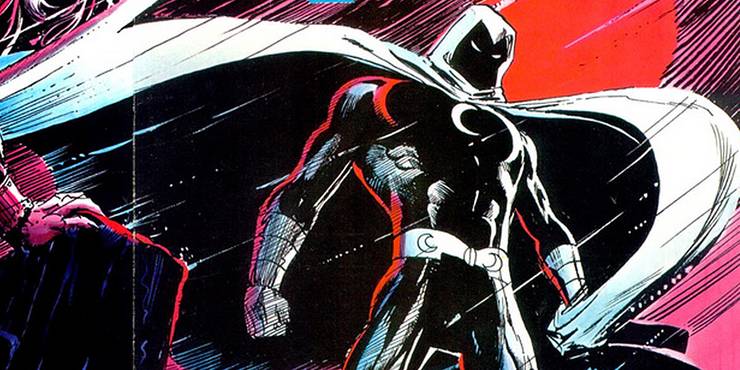 I'll be back this weekend to post a full update – for those who prefer to read the details, but in this episode, we focus on the core of the character.
What really makes Moon Knight, well… "Moon Knight"? By the end of this show, we've got a pretty good top-5 list of the things that are so central to the character that any show failing to touch on those elements isn't really an accurate representation.
But, the exciting thing we discovered in reading these books is just how flexible the character is and how different writers have emphasized different facets of Moon Knight to create compelling stories that are completely different in tone and style.
Whether you haven't watched the show yet and are looking for some background, or you've already started in on the series and want to explore further, this is the episode of the Casual Comics Cast you're looking for!
Books we discuss are:
Werewolf by Night #32 (1975) – First Appearance of Moon Knight
Moon Knight #1 (1980) – First solo/standalone title, written by Doug Moench
West Coast Avengers #21 (1987) – Moon Knight joins the team, written by Steve Englehart
Moon Knight #1 (2014) – Modern interpretation of Moon Knight, written by Warren Ellis
Moon Knight #1 (2021) – Currently running Moon Knight title, written by Jed Mackay
And if that player's not working (I'm new at embedding – let me know if you like it), the direct link is here:
https://www.podomatic.com/podcasts/casualcomicsguy/episodes/2022-03-29T15_52_01-07_00
Cheers!